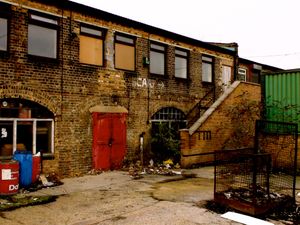 John Spinks was born in the East End of London, England on 28th November 1953.  He was Lead Guitar and Songwriter for the band.  John loved music and his family and always fought hard for what he believed in.  From birth, John wanted to write songs and would pretend using a tennis racket as a makeshift guitar.  John was inspired by The Beatles, focusing on melody and vocal harmony which was perfected when combined with Tony's voice.  After a long battle with cancer, John passed away on 9th July 2014, aged 60.
Tony Lewis was born in the East End of London, England on 21st December 1957.  He was Lead Vocalist and Bass player for the band.  Tony released his first solo album, Out of the Darkness, in the spring of 2018.  The album featured the debut single "Into the Light" which made an entry on the Billboard charts.  Tony played all the instruments as well as  producing and recording the entire album.  Tony passed away on October 19th 2020, aged 62.
Alan Jackman was born in Slough, England on 24th October 1958 and was the Drummer for the band.  He left in 1989, but returned in 2009 for their final album 'RePlay'.  Alan has a distinctive sound which he continues to hone touring with Albert Lee.