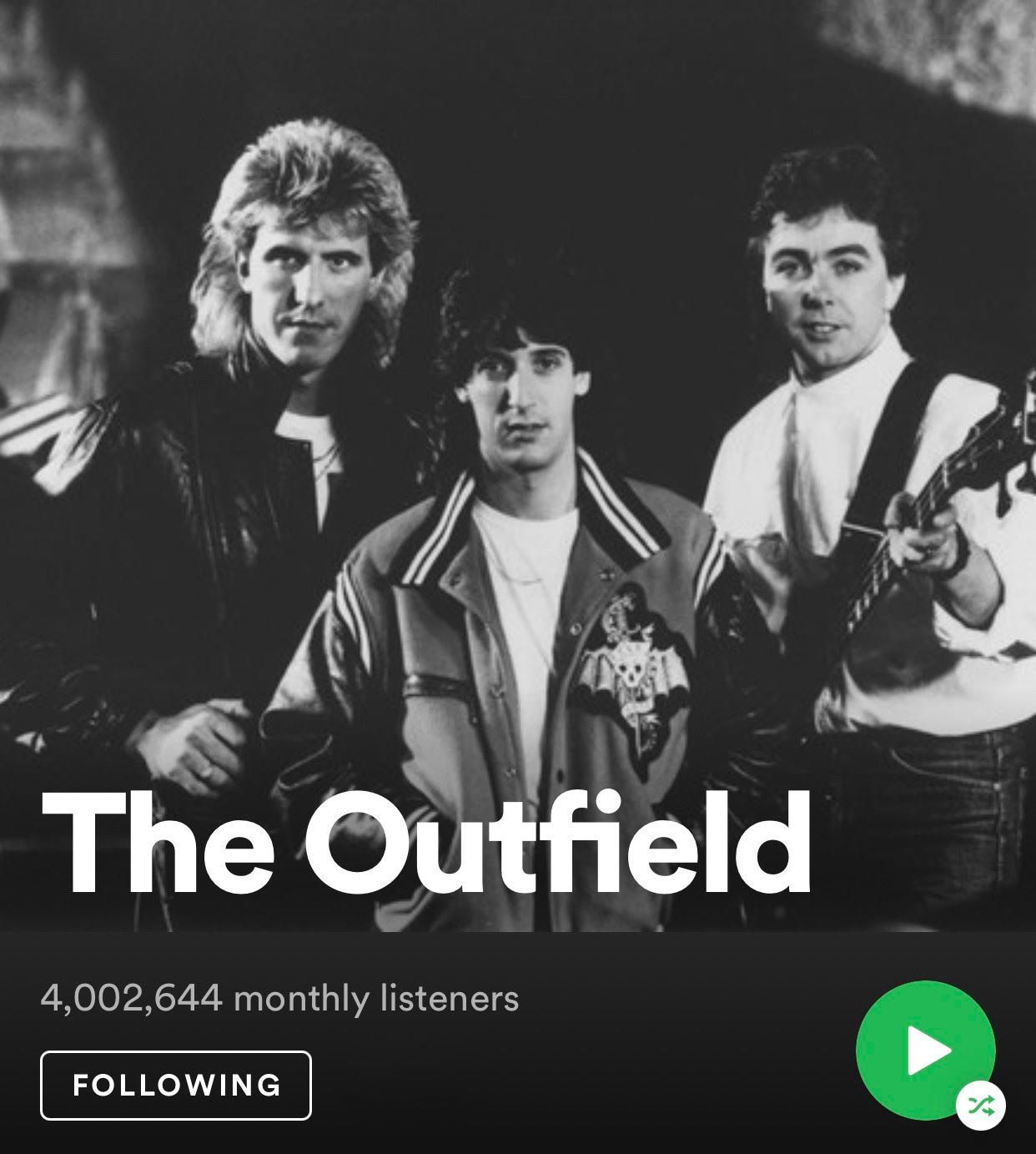 Greetings Outfield Fans,
Today is a very proud moment as we hit a 4 million monthly listener record on Spotify.
We cannot thank everyone enough for your positive feedback in relation to the album 'Final Innings' and your continued support for the band.   Without each and every one of you this would not have been possible.  
Be safe and take care,
All our love,
The Outfield Team